Purple Barley Cranberry Salad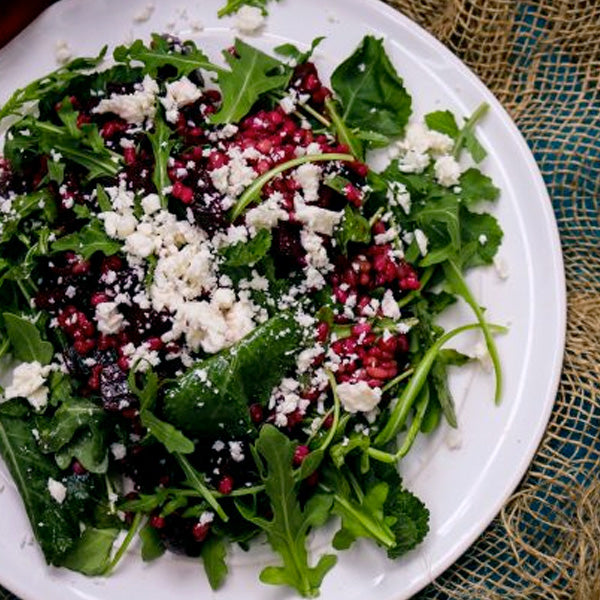 Ingredients
Salad:
1 ½ cups cooked 1000 Springs Mill Purple Barley (drained)¹
¾ cup dried cranberries
1 Tablespoon finely chopped red onion
1 cup coarsely chopped walnuts
1 bunch of Arugula
Dressing:
1/2 cup orange juice
1 teaspoons lemon juice
1/2 cup of olive oil
Salt and pepper to taste
Instructions
Mix all of the ingredients in a large bowl.
Toss with dressing.
Enjoy!