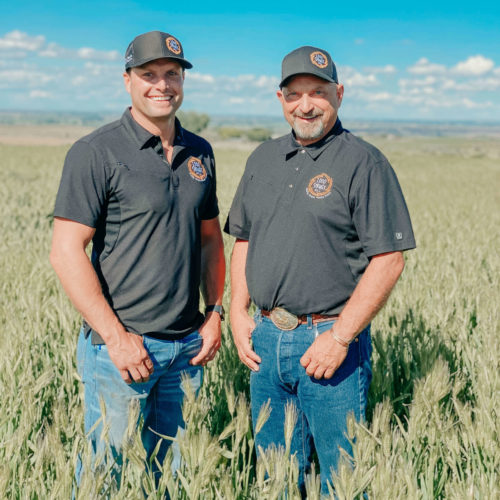 Who We Are
1000 Springs Mill in Buhl, Idaho - locally owned, third-generation organic and NON-GMO organization producing products to benefit our local community. Our passion is Healthy People, Healthy Future™. Being local farmers isn't what we do, it's who we are. The Mason and Cornie families have been farming in Idaho's Magic Valley for three generations. They have been pioneer partners in the local organic farming movement, focusing on healthy soil, thus healthy people, and bringing forth a healthy future.
About 1000 Springs Mill
Our Organic and Regenerative farming approaches to agriculture focus on improving our soil. Healthy soil has many parts: Minerals, Organic Matter, Water, Air, and Microorganisms. As portions of this formula are reduced or removed, soil health decreases, resulting in a diminished amount of  nutrients available to crops grown.In 2014 Tim Cornie went on an extended vacation throughout Europe. As he traveled he was amazed by the local cuisine. Everything was local and fresh. Processed foods were nowhere to be found. The food was healthy, vibrant and delicious. On Tim's journey home he began wondering why the American food offerings were so vastly different from the European cuisine. He thought about our industrial food system and how he could bring more nutrient dense foods to his family and community. He decided to do his part by offering healthy food to ensure Healthy People. Healthy Future.™
We Also Provide Warehousing Services!
1000 Springs Mill Warehouse is our 150,000 SQF warehousing facility located in Buhl, Idaho. We specialize in storing all different types of products. We service Twin Falls and the Magic Valley area, and we've got the facilities necessary to store anything you can think of — including organic food! Check out the full 1000 Springs Mill Warehouse site, and see how we can help you store your dry and cold storage products.