BARLEYmax™ Spring Pesto and Pasta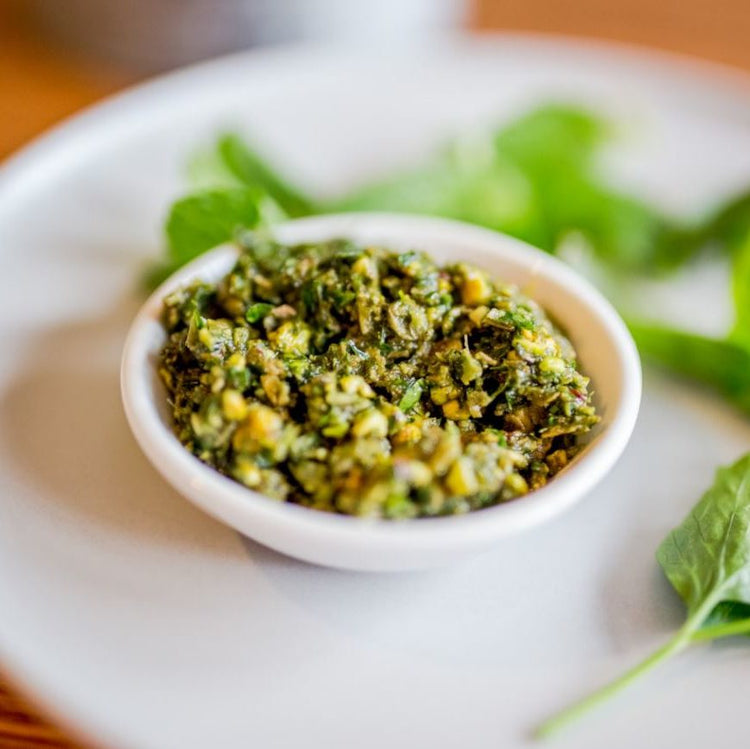 Ingredients
1 cup each fresh basil leaves, flat-leaf parsley and mint leaves
1/3 cup shelled pistachios, toasted
½ cup BARLEYmax™ flakes
1 garlic clove, crushed
¼ cup Extra Virgin Olive Oil
Your choice of pasta
2 bunches asparagus, ends trimmed and cut into 3cm pieces
2 cups fresh arugula
Instructions
Serves: 4
Preparation time: 10 minutes
Cooking time: 8 minutes
In a food processor, combine basil, mint, pistachios and garlic. Blend mixture until herbs are well chopped, stopping occasionally to scrape the side of the bowl.
Add BARLEYmax™ flakes. Continue to blend whilst slowly pouring in the oil until the mixture is well combined.
In a large pot of salted boiling water, cook your choice of pasta until tender. During the last two minutes of cooking, add the asparagus. Drain pasta and asparagus, reserving ½ cup of pasta water.
In a large bowl, mix pesto with the reserved cooking liquid. Add pasta and asparagus and toss to combine. Stir in arugula and season with salt and pepper to your taste.
Transfer to a platter and serve.