Warm Purple Barley Salad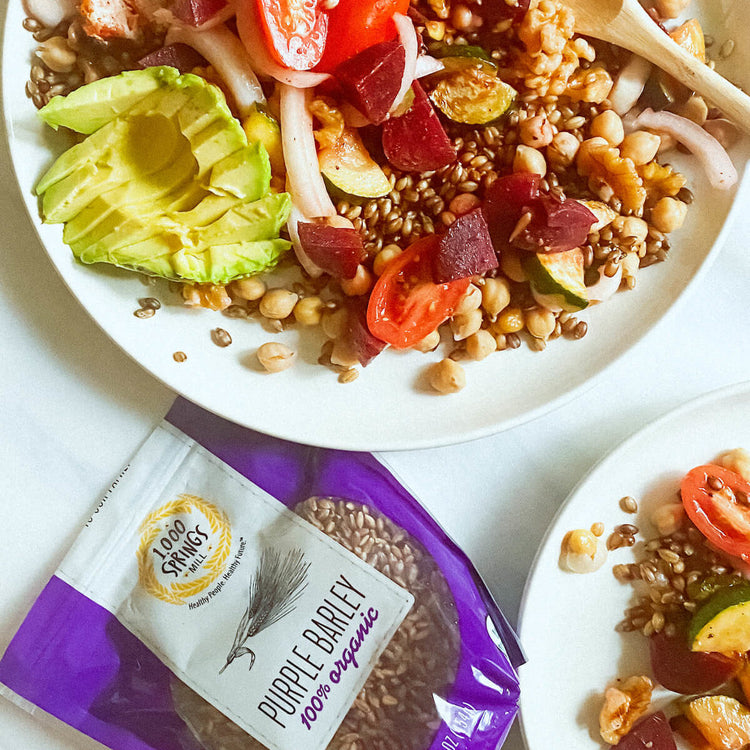 Ingredients
1 cup purple barley
1 small onion
1 handful grape tomatoes
1 zucchini
Cooked beets
Chickpeas
Salmon
Avocado
Lemon, olive oil and cumin to taste
Instructions
Cook 1 cup of  purple barley with a handful of chickpeas according to the directions on the package, season with salt and cumin to taste.
In the meantime heat non stick pan with 2 tbsp of olive oil. Season the salmon with salt and pepper, and sear for 4 minutes on each side.
Remove the salmon, and sauté slices of zucchini in pan until golden.
Chop together the cooked beets, tomatoes and onions. Add cooked barely. Combine with lemon juice and cumin to taste.
Serve and enjoy!

@HummusMeetsPizza
https://www.instagram.com/hummusmeetspizza/?hl=en