Uncle Jay's Black Corn Salsa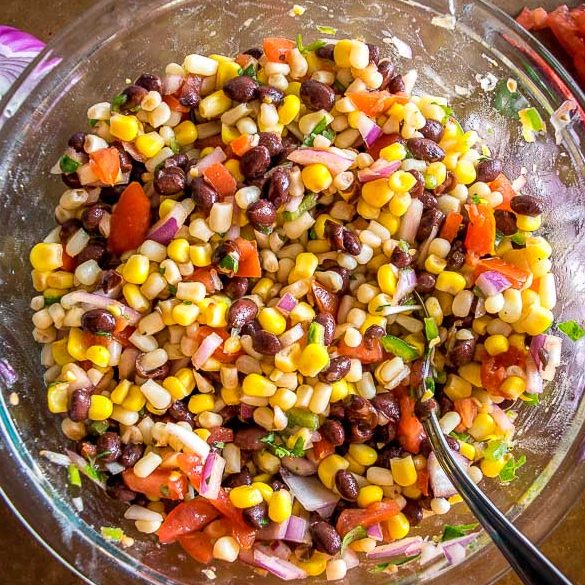 Ingredients
2 cups dry 1000 Springs Mill organic Black Beans
1 can (15 oz) corn, drained and rinsed
1/3 cup chopped red onion
1 red bell pepper, chopped
3 tablespoons chopped scallions
¼ cup chopped cilantro, chopped
2 limes, juiced
¼ cup olive oil
½ teaspoon dried oregano
½ teaspoons smoke paprika
Salt & Pepper to taste
Instructions
Stir together black beans, corn, red onion, red pepper, scallions and cilantro in a large bowl. Set aside.
Whisk lime juice, olive oil, dried oregano, smoked paprika, salt and pepper in a medium until well combined.
Pour liquid mixture over salsa and mix thoroughly. Add additional salt and pepper, to taste if desired.
Cover and refrigerate at least one hour before serving.