Mediterranean White Bean Salad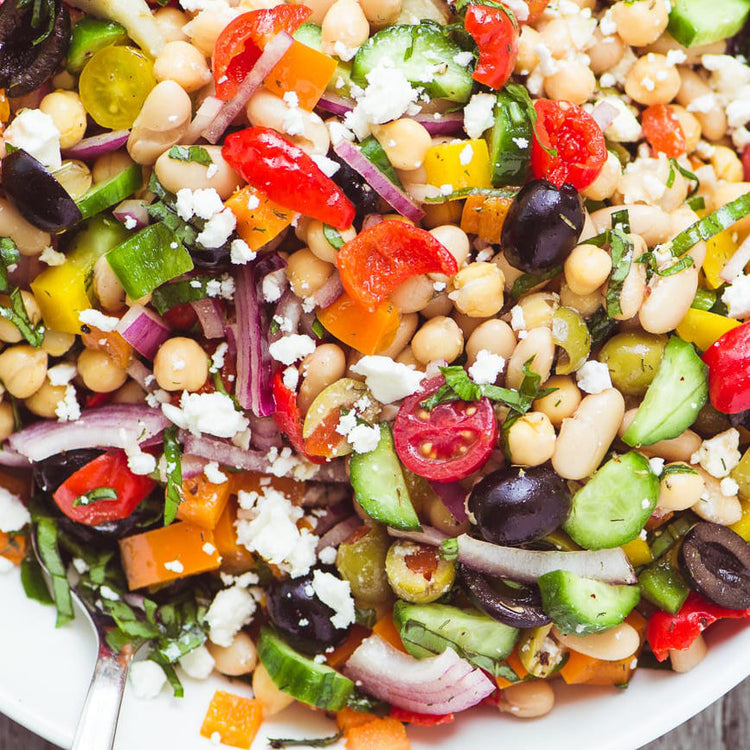 Ingredients
30 oz cooked 1000 Springs Mill Great Northern white beans (Cooking instructions on each bag)
1 cup flat leaf parsley, chopped
1 tsp. fresh thyme leaves
1-pint heirloom cherry tomatoes, halved
4oz. shaved prosciutto ham chopped
3oz. Castelvetrano olives, pitted and chopped
4 cloves garlic, minced
2 Tbsp olive oil
2 Tbsp Fairchild Organic Apple Cider Vinegar
1 tsp. fresh ground pepper
1/4 tsp sea salt
3 oz feta cheese
Instructions
Combine the cooked beans, chopped parsley, fresh thyme leaves, halved tomatoes, chopped prosciutto ham and chopped olives in a large mixing bowl.
In a smaller mixing bowl combine the minced garlic, olive oil, OACV, black pepper, sea salt and feta cheese.
Whisk the ingredients together and pour over the bean salad. Toss all the ingredients well. Refrigerate for 1 hour. Toss again and serve with Grilled Chicken or Salmon.
Servings: 4 to 6 people