Beet & Feta Wheat Berry Salad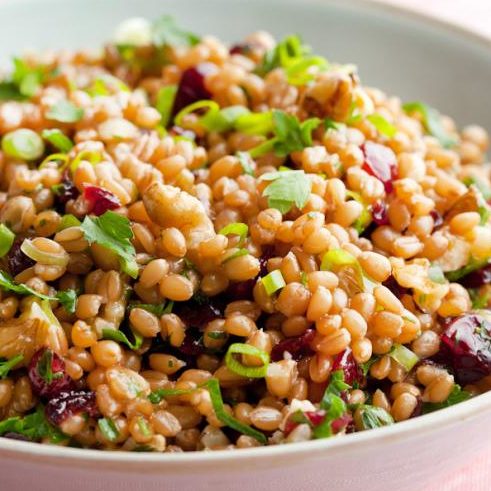 Ingredients
1 bunch of golden beets, small or medium sized
1 bunch red beets, small or medium sized
1 cup 1000 Springs Mill organic Hard Red Spring Wheat Berries
1 stalk celery, minced
1/3 cup minced red onion
1 bunch fresh dill, chopped
1 bunch fresh parsley, chopped
Salt & Pepper to taste
Instructions
Preheat oven to 400 F
Trim tops off beets and single layer in casserole dish. Cover and bake until beets are tender, not soft. Time will depend on size of beets. Check small beets at 30 minutes, large beets after about 1 hour. Let cool, remove skins, cut into bite size chunks or wedges.
Meanwhile cook wheat berries according to bag. Drain well, rinse with cold water, put in large bowl.
Whisk oil and vinegar together with pinch of salt. Start with 4 tablespoons of vinegar – add to taste.
Add beets, onions, celery, and herbs into bowl and toss with dressing.
Cover with plastic wrap and chill for several hours or overnight.
Garnish with feta cheese before serving.