3 Bean Cowboy Caviar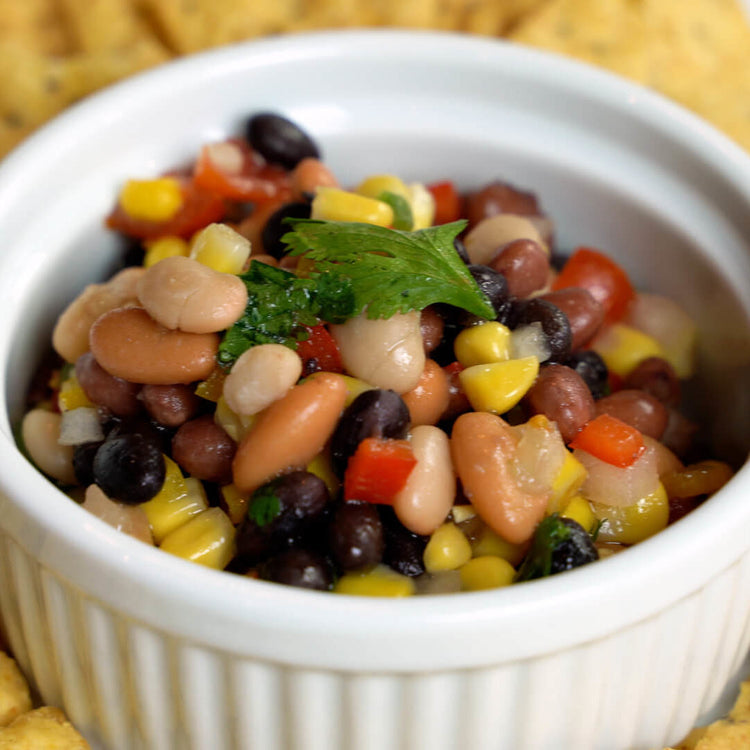 Ingredients
Bean Salad:
1 cup cooked black beans
1 cup cooked red beans
1 cup cooked pinto beans
1 cup finely diced tomatoes (seeded)
1 cup fresh or frozen corn
1 avocado, chopped
3/4 cup chopped red/orange/yellow bell peppers
1/2 cup finely diced onion
1 jalapeno, finely diced with seeds removed
Dressing:
1/3 cup olive oil
1/4 cup lime juice
1 Tbsp honey
1 tsp chili powder
1 tsp cumin
salt and pepper to taste
Instructions
To make the dressing: combine all ingredients and set aside.
Cook all of the beans according to the directions on their packages.
Combine beans, tomatoes, corn, avocado, peppers, onion, and jalapeno together.
Add the dressing, mix well to combine.
Serve and enjoy!