Wheat Berry Quickie Granola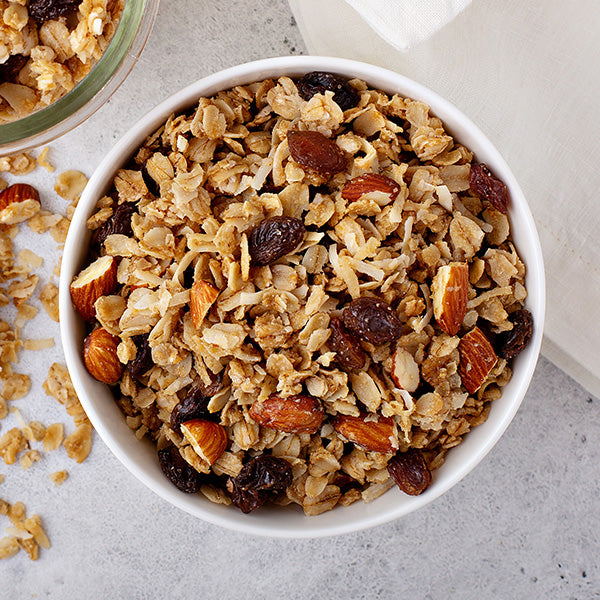 Ingredients
1 Cup cooked 1000 Springs Mill hard spring wheat berries
1 Cup uncooked 1000 Springs Mill rolled Organic oats
2 tablespoons brown sugar
2 tablespoons good quality honey (local)
1 tablespoon  coconut oil
¼ cup slivered almonds
2 tablespoon golden raisins / cranberries or dried cherries
2 tablespoons sweetened coconut
Instructions
In a large non stick skillet roast the cooked wheat berries over medium heat until lightly toasted add the oats and cook until golden brown. Remove and set aside.
Using the same skillet cook and stir the brown sugar, honey and coconut oil over medium-low heat until bubbly… about a minute or two
Stir in almonds, raisins ( cherries ,cranberries) coconut .  Add wheat berries and oats toss until coated.
Cool and store in an airtight container.