Quinoa Flour Gingersnaps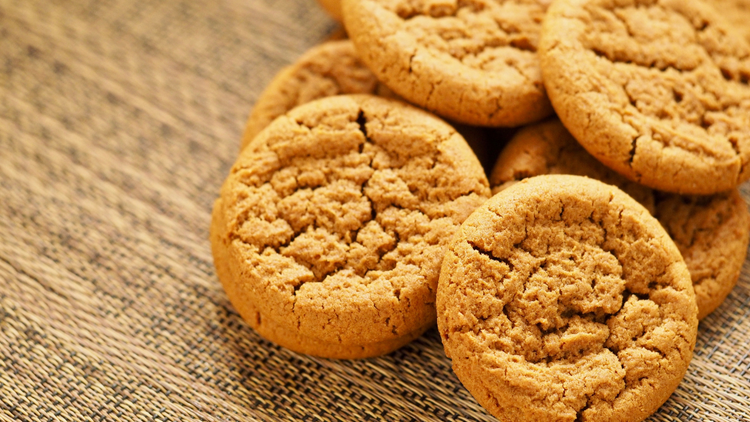 Ingredients:
¾ cup soft vegetable shortening
1 egg
1 cup light brown sugar
¼ cup molasses
1 ½ cups Bob's Red Mill 1 to 1 gluten-free flour mix
¾ cup toasted 1000 Springs Mill quinoa flour*
1 tablespoon baking soda
¼ teaspoon salt
¼ teaspoon cloves
1 ½ teaspoons cinnamon
2 teaspoon ginger (or more, to taste) Granulated or turbinado sugar
Instructions:
Cream shortening and brown sugar.
Add egg and molasses and mix thoroughly.
Thoroughly whisk remaining ingredients until well combined.
Add to creamed mixture and beat to combine.
Chill dough at least an hour or overnight.
Roll into balls the size of a walnut.
Place 1" apart on a greased or parchment paper lined baking sheet.
Lightly grease a small glass.
Dip into sugar and flatten each ball slightly.
If using raw or turbinado sugar, dip the dough balls into the sugar and then flatten with the glass.
Bake at 375o for about 10 minutes.
Cool slightly and then remove to rack to cool.
*Best if you toast the quinoa flour before using. Spread on a parchment paper-lined cookie sheet and bake in a 400 o oven for 10 minutes. Cool before using. For even more "kick," add minced candied ginger to dough. If you prefer to use butter or margarine in place of the shortening, reduce the amount slightly as they will spread more. Reduce baking time for softer cookies.