Quinoa Flour Chocolate Crackles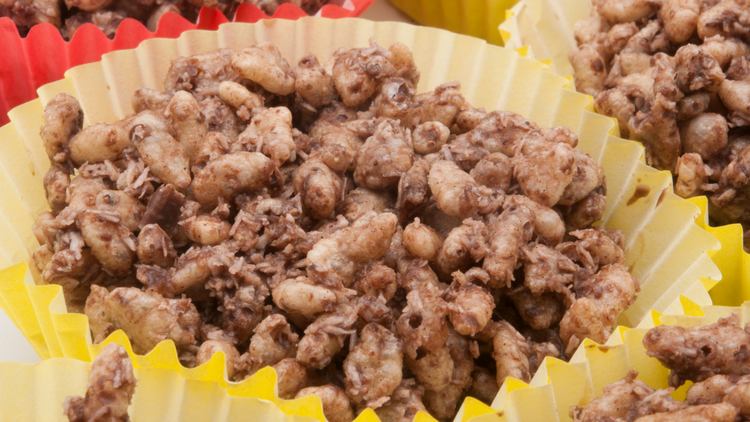 Ingredients:
1 ½ cups gluten-free flour mix (Bob's Red Mill 1 to 1 mix)
½ cup toasted** 1000 Springs Mill quinoa flour
⅔ cup cocoa
1 ½ teaspoons baking soda
½ teaspoon salt
½ cup butter or margarine, softened
2 cups granulated sugar
2 eggs
2 teaspoons vanilla
½ package (12 oz.) white chocolate or peanut butter chips (optional)
Instructions:
Whisk to thoroughly combine flours, cocoa, baking soda and salt; set aside.
In large bowl of mixer cream butter and sugar until light. Add eggs and vanilla; beat until light and fluffy.
Gradually stir in flour mixture until well blended.
Stir in chips, if using.
Chill dough several hours or overnight.
Roll into 1" balls and place on greased cookie sheet (or cover with parchment paper).
Bake in preheated 350o oven for 10 minutes or until top of cookie springs back when lightly pressed with finger. Remove to racks to cool.
Makes about 5 dozen cookies.
**Toast on baking sheet at 400o for 10 minutes, stirring once. Cool.