Pinto Bean Soup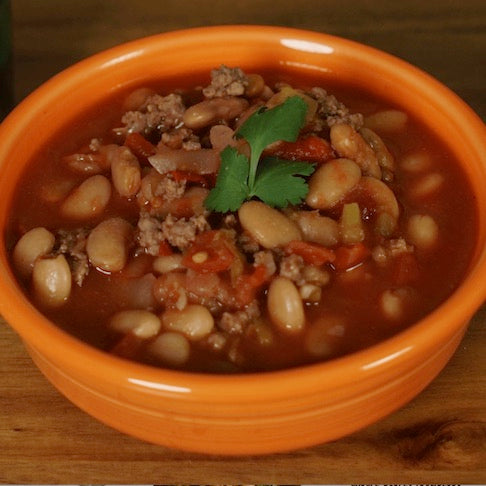 Ingredients
4 cups of water
16 oz 1000 Springs Mill Non-GMO Pinto Beans
1 1b lean ground beef
1 medium diced onion
2 large cloves of garlic chopped
1  dried chiles de arbol crushed
I can green diced chilies
1 can diced tomatoes
1 can 6 oz tomato sauce or paste
Instructions
Soak beans overnight in 4 cups 0f water – do not drain off soaking water once they are done!
Brown the 1 lb of ground beef, then add diced onion and garlic and cook until fragrant.
Combine all ingredients with the beans and water together in a pot and cook until heated through and beans are tender.
Serve and enjoy!