Organic Brown Rice, Red Bean, and Sausage Egg Rolls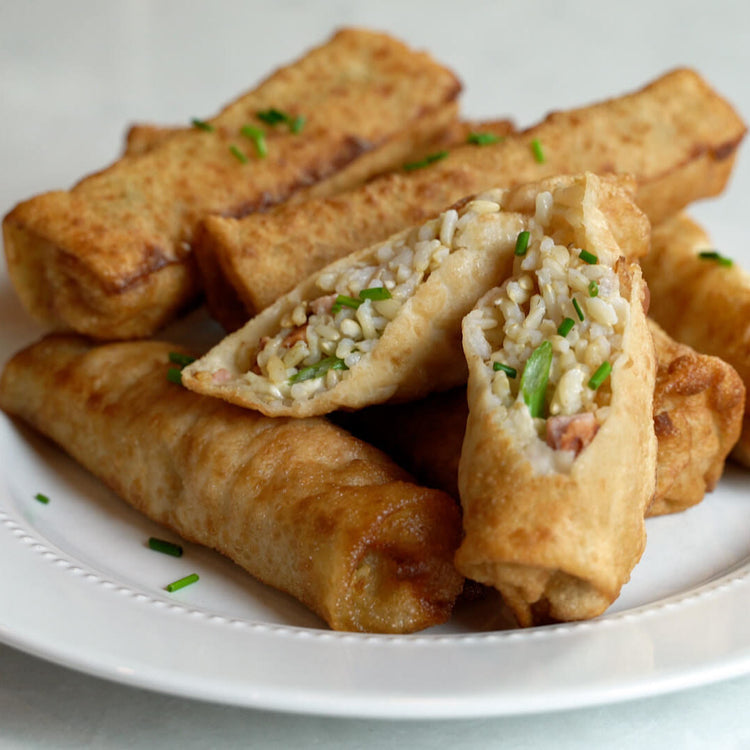 Ingredients
1 cup 1000 Springs Mill brown rice, cooked according to package directions
1 cup 1000 Springs Mill red beans, cooked according to package directions
1 cup fully cooked and browned andouille sausage
Season with salt and pepper to taste, and any other preferred spices
1 package store bought egg roll wrappers
Finely sliced green onions to serve
Barbecue sauce, orange chili, or other desired dipping sauces
Instructions
Mix together the brown rice, beans, and sausage to create the egg roll filling. Season the mixture to your taste.
Lay out an egg roll wrapper with a corner facing toward you. Place about 1 tablespoon of the rice and sausage mixture in the center of the wrap.
Fold 2 opposite corners of the wrapper together, making a triangle. Tuck the sides of the triangle into the middle to tuck in the ends, and then roll it up to create an enclosed roll.
Bake or fry the rolls according to the directions on the egg roll wrapper's package. The meat/rice mixture should be fully cooked BEFORE adding it into the wrappers, so you will only need to cook the rolls until the wrapper has turned golden brown and crispy.
Serve with your choice of sauce, and enjoy!