Oat Flour Peanutty Crisscrosses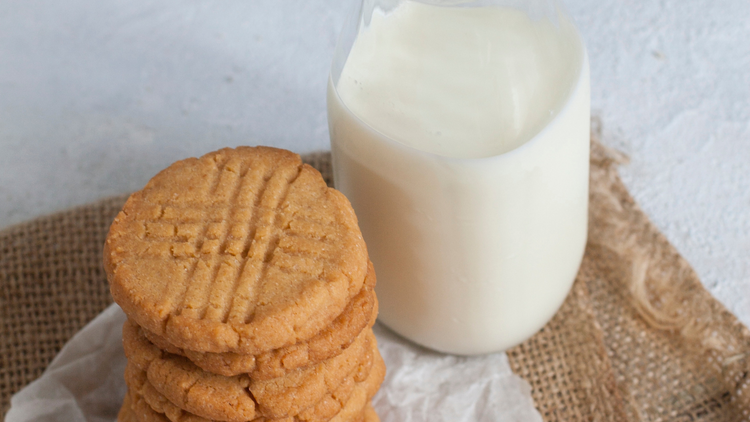 Ingredients:
½ cup butter or margarine, softened
⅔ cup peanut butter
1 cup brown sugar
1 egg
1 teaspoon GF vanilla extract
¾ cup gluten-free flour mix (Bob's Red Mill 1 to 1)
1/3 cup + 2 Tablespoons 1000 Springs Mill oat flour
½ teaspoon salt
½ teaspoon baking soda
2 cups gluten-free oats (regular or quick-cook)
Instructions:
Thoroughly whisk together Flour mix, oat flour, baking soda and salt until well combined Cream together butter and peanut butter.
Blend in brown sugar and beat until light and fluffy.
Add egg and vanilla and blend.
Add dry ingredients and mix well.
Beat in oatmeal.
Chill dough at least 30 minutes.
Roll into 1" balls and place on cookie sheet.
Press with a fork to form a criss-cross pattern.
Bake at 350o for 8 minutes, or until just brown around edges.
Cool on baking sheet for 1 minute before removing to cooling rack.
Makes 4 dozen.
If you use a 100% natural peanut butter you may need to decrease the amount of flour slightly.