Oat Flour Choc-Oat-Chip Cookies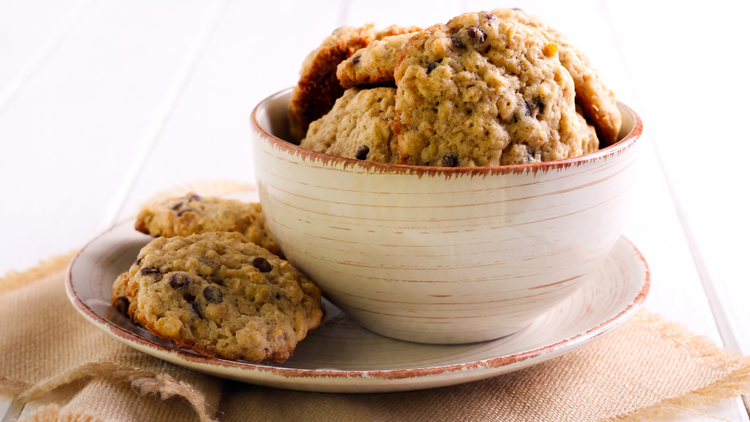 Ingredients:
¾ cup butter or margarine, softened
1 cup packed brown sugar
½ cup granulated sugar
2 eggs
2 teaspoons vanilla extract
1 cup gluten-free flour mix (Bob's Red Mill 1 to 1 mix)
2/3 cup 1000 Springs Mill Oat Flour
1 teaspoon baking soda
½ teaspoon salt
2 ½ cups gluten-free oats (quick or regular, uncooked)
12-ounce package semi-sweet chocolate chips*
½ cup dried cranberries or chopped dried apricots or a combination (optional)
Instructions:
Whisk to thoroughly combine flour mix, oat flour, baking soda and salt; set aside.
In large bowl of mixer, cream butter or margarine and sugars.
Add eggs and vanilla; scrape bottom of bowl and beat well.
Gradually stir in flour mixture, beating until well blended.
Stir in chocolate chips and cranberries and/or apricots (if using).
Drop by rounded tablespoonsful on parchment lined or lightly greased cookie sheet.
Bake in preheated 375o oven for 9 minutes or until set.
Remove to racks to cool.
Makes about 5 dozen cookies.
*gluten-free Flavor improves if you refrigerate the dough for at least 30 minutes before baking.
Adapted from Quaker Oats recipe book