Oat Flour Apple Cake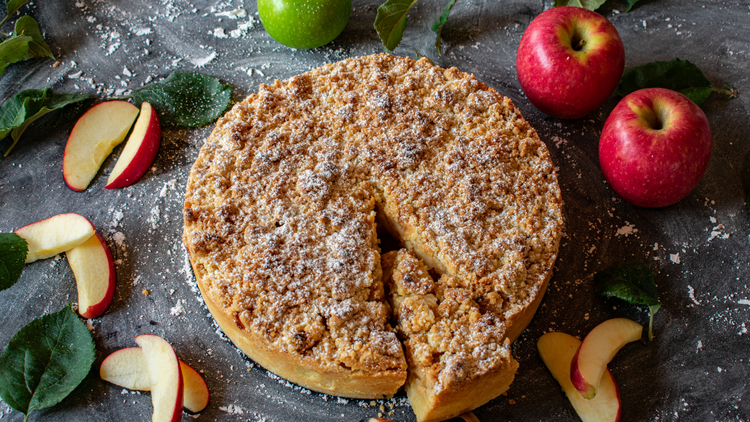 Ingredients:
2 eggs
1 ¼ cups sugar
2/3 cup vegetable oil
2 cups 1000 Springs Mill Oat Flour
1 teaspoon cinnamon
½ teaspoon salt
¾ teaspoon baking soda
2 cups peeled, thinly sliced apples (tart varieties work best)
½ cup chopped walnuts (optional)
Powdered sugar
Instructions:
Whisk together oat flour, cinnamon, salt and baking soda.
In a large bowl, beat together eggs, sugar and oil until light and fluffy.
Stir in flour mixture.
Gently fold in apples and nuts, if using.
Spread mixture in a greased 9" x 9" baking pan.
Bake in preheated 350o oven for 35-40 minutes or until toothpick inserted in center comes out clean.
Sprinkle with powdered sugar while warm.
Serve with ice cream, if desired.