Great Northern Idaho Chowder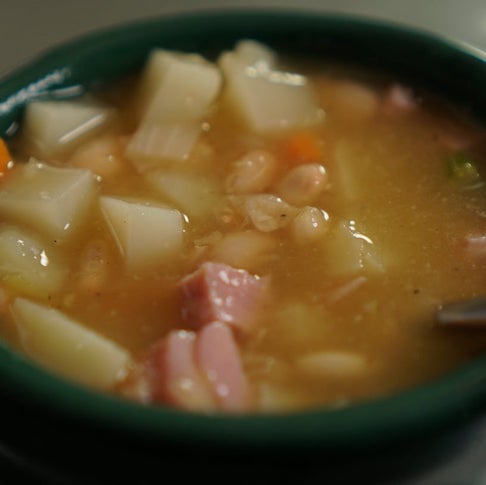 Ingredients
1 cup of dry 1000 Springs Mill Organic Great Northern Beans
4 cups of water
1 ham bone, if desired
½ cup minced onion
2 teaspoons salt
¼ teaspoon pepper
1 cup diced potatoes
1 cup of diced carrots
1 cup of diced celery and leaves
1 can of tomatoes (2 ¼ cups)
2 tablespoons of flour
2 tablespoons of butter
2 cups of hot milk
Instructions
Soak beans overnight in 4 cups of water. Do not drain off soaking water.
Add salt, onion, and vegetables and pork bone (if using) to the same pot and simmer for ½ hour.
In a pan, create a roux by mixing butter and flour into a smooth paste, then stir into beans.
Simmer the mixture until thickened, then add hot milk (see note¹).
After adding the milk, add in ham pieces and stir – or top each serving with strips of ham.
Serve with bread sticks or crisp crackers if desired.