Great Northern Beans with Kale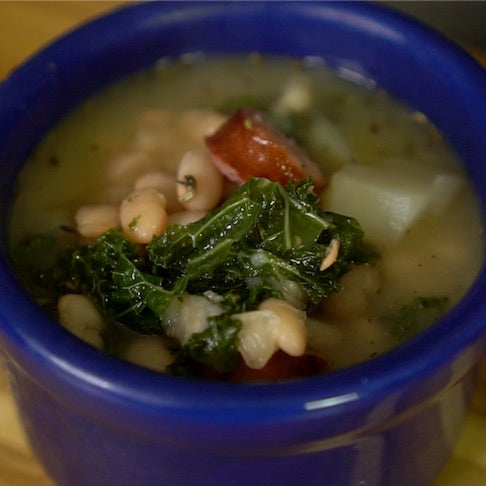 Ingredients
I  16 oz bag 1000 Springs Mill Organic Great Northern Beans
1  Kielbasa Sausage, sliced or chopped
2  32 oz boxes of vegetable broth
1 large potato diced
1 Bunch of Organic Kale
Salt and Pepper to taste
Instructions
Combine all ingredients into a crock pot, pressure cooker, or instant pot and cook until beans are tender. Serve and enjoy!
OR
Soak the dry beans overnight in 4 cups of water. Drain off the water before cooking.
In a pan, brown the kielbasa sausage.
In a large pot, bring the vegetable stock to a low boil and combine potatoes and beans together, cooking until tender.
Once the beans and potatoes are tender, add kale and kielbasa sausage. Season with salt and pepper to taste.
Serve and enjoy!