Carrot Cake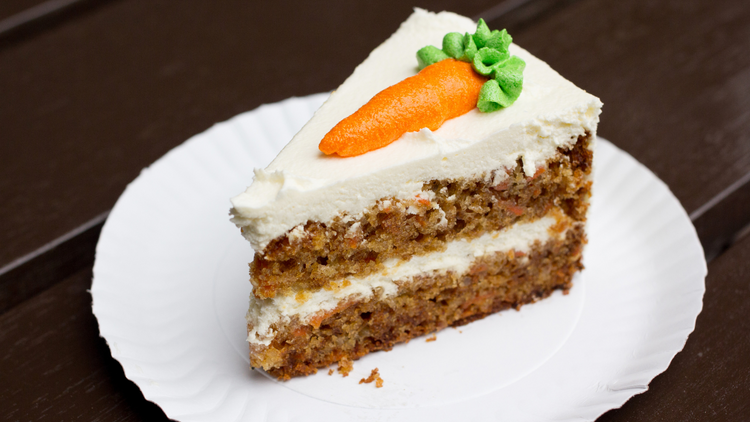 Ingredients: 
1 cup gluten-free flour blend (Bob's Red Mill 1 to 1 mix)
½ cup toasted** 1000 Springs Mill quinoa flour
¾ cup brown sugar
½ cup granulated sugar
1 teaspoon baking soda
2 teaspoons baking powder
½ teaspoon salt
2 teaspoons cinnamon
¾ teaspoon nutmeg
2/3 cup vegetable oil
1 teaspoon vanilla
3 eggs
2 ¼ cups grated carrots (lightly packed)
Instructions:
Whisk together flour, baking soda, baking powder, salt, nutmeg and cinnamon.
In another bowl, beat together vegetable oil, vanilla, and sugars. Add eggs, one at a time, mixing to thoroughly combine.
Mix dry ingredients into wet ingredients.
Stir in grated carrot.
Bake in a greased 9"x13" pan at 350o for 35-45 minutes.
When completely cool frost with Cream Cheese Icing
For cream cheese icing combine: 
8 ounce package full-fat cream cheese 
4 ounces butter 
3 cups powdered sugar 
2 teaspoons vanilla Beat well
Add chopped walnuts or pecans, if desired. Spread over cooled cake.