1000 Springs Mill Organic Wheat Berry Chili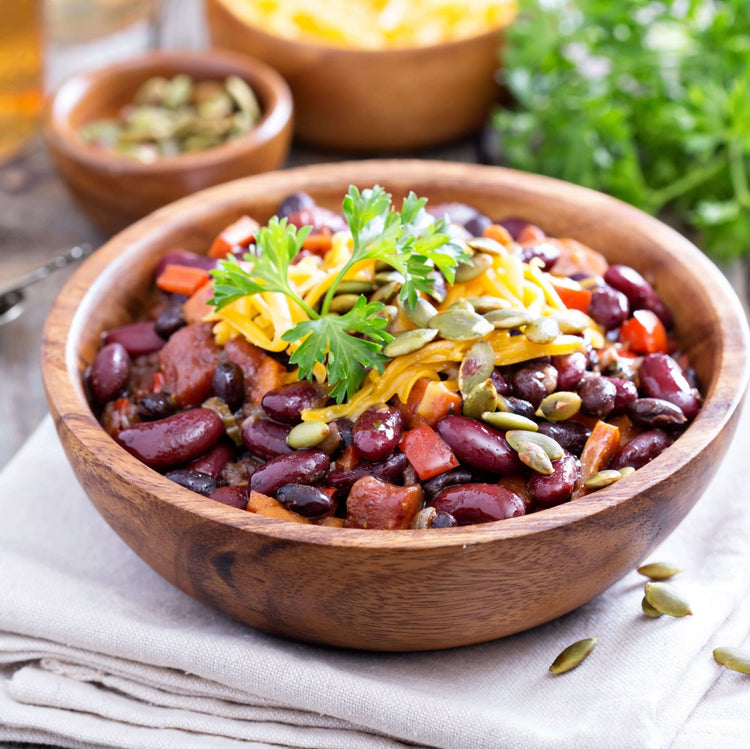 Ingredients
3 Cups Organic Hard Red Wheat Berries
2 Quarts of Water
1 ½ Lb. Organic Grass Fed Ground Beef
28 oz Can Organic Whole Tomatoes (smashed)
4 Cups Organic Tomato Juice
2 Cups Chopped Celery
½ Cup Brown Sugar
½ Cup Chopped Onion
½ Cup Organic Ketchup
2 TBSP Chili Powder
Salt & Pepper to taste
Instructions
Soak Organic Hard Red Wheat Berries overnight.
Add soaked/rinsed Hard Red Wheat Berries to boiling water. Bring to boil, remove from heat. Let simmer for 2 hours or until tender. Drain and rinse well.
Brown Organic Grass Fed Ground Beef
In a large pot, add all ingredients. Stir well, then cook on medium heat for at least one hour.